In this supportive guide you will find resources on how to use this tool in your teaching. 
For general information about Mural, please see back to the tool's main page.
For details on technical help with this tool, please refer to the

support section

 on the main tool page.
---
Overview
Mural is a virtual whiteboard which can be used for collaboration. One of the advantages of using Mural in your classes is that all students can engage in real time to co-create content, share ideas and offer each other feedback. It is a visual collaboration tool which provides multiple layouts and templates that can be customized for any purpose.
Mural allows you to add text, icons, images, files, videos and even draw directly in the workspace. Students who are collaborating can easily duplicate items within a Mural and export them as PDFs, making them easy to share. View-only Murals can be embedded into the Canvas LMS allowing students to navigate the Mural within Canvas.
Teaching examples
Enhance
Have students respond to prompts designed by the instructor and read the work of their peers.
Use Mural to have students vote on content the instructor or other student have added for formative assessment or to build consensus.
Extend
Put students in groups to brainstorm ideas that can be shared with other groups in the class.
Have students in different sections of a course create and share ideas.
Empower
Have students collaborate to create, categorize, and sort ideas.
Have students collaborate in groups to create a mural explaining a concept from the course that can be shared publicly.
Examples - Mural templates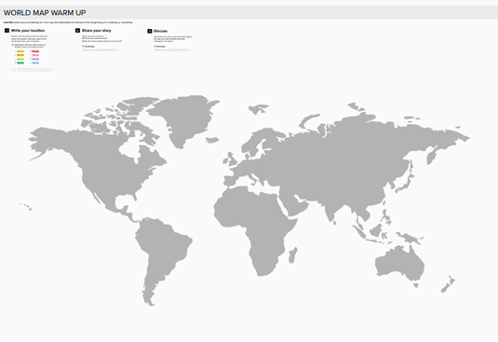 The world map template available in Mural can be used as an ice-breaker activity, where students can pinpoint where in the world they are from. Using ice-breakers can help students get to know each other, share ideas and participate more fully in class. This is a fun visual way to get your students actively engaged.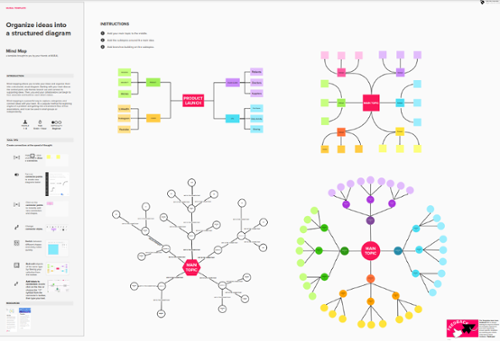 When students are working together to come up with ideas or to visualize connections between ideas, they can choose any template in Mural to represent their thinking. When presenting their Murals, as facilitators, they have facilitation superpowers allowing them to control what is shared and how.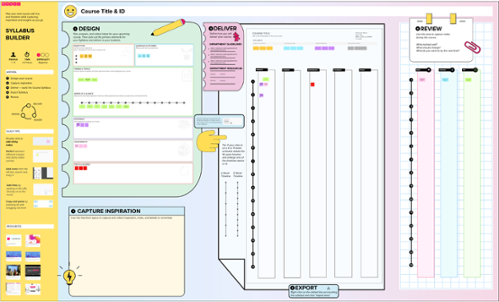 The syllabus template available is an excellent tool for Education students to use. This template can be used to plan courses they are going to teach and can be easily shared with students and instructors. The "Review" section included in this template is a great place for students to reflect on what worked well and what needs improving the next time the course is offered.
Resources to support
This video describes what Mural is and explains briefly why and when you might use Mural. It goes over how to add content, invite collaborators and how to embed a Mural into your Canvas course. (9:57)

This is the Mural that was featured in the video.

The videos below are also linked inside the Mural and have been added below to make it easier to access:

Navigating the Mural This is a short video that explains how to navigate Mural (3:44)

Intro to Visual Collaboration in MURAL Product Demo Recording (59:19). This video created by Mural provides an in depth look at how to use Mural and demonstrates how to use the different tools within Mural. Select the part of the video you would like to see, based on your interests.